Happy Keto Body Review Week 2: Focusing On The Basics
Are you starting the Happy Keto Body program or thinking about joining?
This is is my second time through the program but the first time I'll be blogging - in detail - about my experience. Doing Happy Keto Body, or any diet program, is more than just reading a book or watching a video and then following a meal plan. To be really successful in any lifestyle change, you need a little bit of planning and preparation. I'll share what I'm doing to pave the way for YOU. Learn from my experiences, successes and, yes, mistakes!
In this post I'll share:
How I planned for a successful week

What I learned from Week 2 of the Happy Keto Body program

What I ate (you know, the fun part!)

How I felt (physically and emotionally) and my results

My best tips for Week 2 of Happy Keto Body
You can read other posts in this series here: Weekly Happy Keto Body Review Series
If you're not considering enrolling in Happy Keto Body, the principles are the same for any diet or exercise program you choose to follow.
Note: The Happy Keto Body program is no longer open for enrollment, but you can follow almost the exact same program using the Healthful Pursuit Keto Bundle. It is an eight week keto program complete with meal plans, recipes, and shopping lists. It's a digital download so you can get started today. Check it out: Healthful Pursuit Keto Bundle
Happy Keto Body Week 2
This post is the third in the series of my 12 week keto journey. Though I am following the Happy Keto Body program, this information might be useful to you no matter what type of keto you do, or if you are considering starting keto or any type of diet.
How I planned for a successful Week 2 on Happy Keto Body:
Much of my planning for a successful Week 2 of Happy Keto Body is the same as what I did last week. It's also basically the same as what I'll do next week. And that is to add these things to my calendar.
Weigh on Monday morning.

Schedule time every day to review the videos and bonus materials.

Download the Week 2 Journal (found on the Happy Keto Body Week 2 page) so I can take notes.

Plan my meals.

Grocery shop (or delegate this task)!

Prepare smoothie bags for my daily smoothie. (I use the keto smoothie recipe in this blog post.)

Schedule time for exercise.

Plan time every day to fill in my 12 week keto planner. I use the printable planner in the photo below, but here is another printable keto planner.
What I learned from Week 2 of Happy Keto Body:
With keto you can expect an 8-10 pound weight loss in the first month, then 1-2 pounds per week after that point.
Your body doesn't know what calories are…many things affect your metabolism besides calories, like: hormones, food quality, genes, your relationship with food, stress.
The calories in/calories out weight loss model is flawed. Creating large calorie deficits is unsustainable.
Stress causes weight gain and inflammation not only slows metabolism, but lead to lots of diseases. This is why Happy Keto Body includes unlimited veggies and healthy fats which do not cause inflammation in the body.
Cravings are normal during the first four weeks as your body becomes fat adapted, so don't fear them. Here are some tips for coping with cravings:
When hungry reach for nutrient-dense foods, especially the Power Foods. (You can find a list of Power Foods in the Week 1 Review.)

See the exercises in the Positive Vibes Calendar (in your Happy Keto Body bonus materials).

Have a fatty snack, like macadamia nuts and coconut oil.

Look at your eating closely to see if you have any hidden sugars

Be mindful of your "why." (I wrote about setting goals in the Happy Keto Body Prep Week post.)

Don't fear cravings, they are normal.

If you experience most of your cravings at night, it could be a sign of emotional eating. Be sure to have a good self-care routine (meditate, walk, read, listen to music, have quiet time to yourself.)

See the "Food Swaps" list in the Bonus Materials for keto-friendly treats.
It is super important to listen to your body and, if you are new to keto, focus on gentle daily exercise in the beginning. We have to break out of the "all or nothing" and "no pain, no gain" mentality. Your body is making big adjustments when you transition to a whole foods keto diet, so now is the time to focus on simple exercise like daily walks or simple stretching or yoga. The "Moving Your Body" video this week was my absolute favorite!
What I ate on Week 2 of Happy Keto Body:
As I mentioned in my Prep Week Happy Keto Body blog post, I mainly focus on super simple meals that don't require recipes or lots of effort in the kitchen. You may find my choices boring, and that's ok. There are lots of recipes in the Happy Keto Body Mini Cookbook, in Leanne Vogel's The Keto Diet Book, or you can find keto recipes by browsing the web or Pinterest.
Here are some of the things I ate this week:
Breakfasts
Green smoothies, usually with a few slices of uncured bacon. Drinking a green smoothie every day was my January Challenge. This week I'm using full-fat coconut milk with a little water, frozen mixed berries, baby spinach. I also boost the fat (and nutritional) content by adding chia seeds, ground flaxseed, and hemp hearts. (Sometimes I had my smoothie for lunch if I was super hungry in the morning.)

Fried eggs with veggies. (This week I used Brussels sprouts, onions, and zucchini.)

All my breakfasts are followed by coffee with either heavy cream or full-fat coconut milk.
Lunches
Dinner leftovers are my go-to lunch. See how easy this is??

Zucchini noodles with bacon, cherry tomatoes, garlic and EVOO, topped with a sprinkle of Parmesan.
Dinners
Garlic Teriyaki Shrimp Linguine. My husband chose this recipe and volunteered to cook, so I just served my portion over zucchini noodles.. We also added lots more full-fat coconut milk to the sauce.

Fish "Tacos" with Mango Avocado Salsa. This is another meal chosen by the hubby, so I just served my portion over raw cabbage instead of using a tortilla. We also used pico de gallo instead of the mango salsa, which saved on carbs.

Grilled hamburger with Gouda and roasted Brussels sprouts with olive oil, walnuts, and nutritional yeast.

Toppings only of one large slice pepperoni/sausage pizza, with a spinach salad with feta, olives, and dressed with olive oil and red wine vinegar.
SNACKS
How I felt during Week 2, and my results:
Day 1 - Monday:
I woke up excited about losing 4 pounds last week! Today I used a keto test strip to check to see if I am in ketosis and it was negative. This is a little surprising since I've hit my macros and this is Day 8. I'll test again tomorrow.
I had a massive headache, but I get headaches often and have no reason to believe it's linked to my food. However, when I get these horrible headaches, which sometimes last for days, they mess with my resolve. For instance, after lunch I was thinking about how horrible I felt and immediately wanted to eat. I was not hungry, and I didn't crave "bad" food, but the urge to eat was so incredibly strong.
My advice to you, when you have any kind of craving, is to ask yourself some questions:
Am I hungry?

Exactly why do I want to eat this?

Do I think it will make me feel better?

Are these thoughts true?

If I eat this now (assuming I am not hungry) how will I feel afterward?
We are all going to have days when we eat something and we're not hungry, or we eat something and it's off plan. And that's ok! It's only a problem when it becomes a pattern and is affecting your success, or you feel out of control. So pay attention to your thoughts before, during, and after you eat.
Day 2 - Tuesday:
Nothing remarkable to report on. I felt good, no major cravings. Tested for ketones in the morning and still negative. I've been tracking my food and macros and I feel like I should be in ketosis at this point. I had this problem in the past….my keto sticks were expired and didn't work. I'm going to either run to CVS today or order new testing strips off Amazon so I can be sure my readings are accurate.
I did try a keto "bread" recipe which I will not link too because it has horribly dry! I had made a similar recipe in the past but couldn't find the recipe I used. I'll update with the good recipe and will share.
Day 3 - Wednesday:
Bought new keto strips and hooray - I'm in ketosis!!
Today was really the first day I noticed I had less of an appetite than normal. So far I have been eating A LOT. It's all been keto eating, but as I wrote about in Week 1 I've been really hungry, and averaging over 2000 calories a day. It was nice to not be consumed with thoughts of food.
Day 4 - Thursday:
Still in ketosis. I am still hungry for meal times, but I'm not ravenously hungry and thinking about food 24/7 like I was last week.
Day 5 - Friday:
Meal planning day, so it's time to think about what will be on the menu for next week. I did hop on the scale this morning but it hasn't moved since the last time I weighed, which was Monday morning.
Still in ketosis and, like yesterday, my hunger has diminished. This is one of the best things about keto eating!
We got 5 Guys takeout for dinner which makes for an easy keto meal. I ordered my cheeseburger with no bun, and added all the veggies.
Day 6 - Saturday:
As I was drinking my spinach blackberry coconut milk smoothie this morning I noticed how calm I've been, at least around food.
Dinner tonight was an example of how to make keto work for you. We were watching the Chiefs playoff game (we won, yay!) and everyone wanted to order pizza. I didn't want to miss out, so I had the toppings only of one large slice, then rounded out my meal with a spinach salad. I was totally satisfied!
Day 7 - Sunday:
It is such a weird and wonderful thing to be satisfied with less food. I woke up hungry (in ketosis still) and fried up 2 eggs with some zucchini for breakfast. I ended up feeding half of an egg to my dog and leaving a pile of zucchini on my plate.
I just wasn't hungry anymore.
In the past I have always been a member of the "clean your plate" club. Actually "clean your plate" and then look for dessert. It is nice that my body's hunger signals are telling me when I have had enough, and I am able to listen to those signals.
Week 2 Results:
I'm super excited to have lost 3 pounds, for a total of 7 pounds. As I mentioned above, you can expect to lose 8-10 pounds your first month of keto, depending on how much you have to lose.
Even more exciting than the weight loss is that my ravenous hunger has subsided and I'm not consumed with thoughts of food 24/7. I wrote about a similar experience in this blog post: I Tried a Keto Diet for 14 Days and This is What Happened
My best tips for Happy Keto Body week 2:
Learn from your Week 2 experience! You're probably going to see this every week because it is vital to learn from our experiences. Based on this week, what do you need to change? How can you improve? What amazing things do you want to continue?

If you find it difficult to watch the videos, use the audio option and listen while taking a walk, cleaning house (shudder!), or waiting for your kids at basketball practice.

Don't stress about all the keto information you're being fed. Pun, intended. Some of the videos have lots of science which can be overwhelming. It's ok! One option is to watch the video a second time. Or, do what I do, and take away the useful information that makes sense and don't worry about anything you don't understand. If you are eating following the Happy Keto Body guidelines you will be fine.

If using ketone test strips you've had in the past, pick up a new pack if you're testing negative but "doing everything right." As I mentioned, this has happened to me twice…using strips that were not expired but the package had been open several months.
Note: The Happy Keto Body program is no longer open for enrollment, but you can follow almost the exact same program using the Healthful Pursuit Keto Bundle. It is an eight week keto program complete with meal plans, recipes, and shopping lists. It's a digital download so you can get started today.
Don't forget to PIN this post so you can find it in the future!
Are you a busy lady (like me) who really, really wants to live a healthy life? I get it because I'm obsessed with living my best life too. Here you'll find simple ideas and strategies to plan a healthy and happy life.
I'm Jacqui, by the way, and I'm the crazy busy lady behind Plan A Healthy Life.
Free Happy Keto Body Bonus Planner…
Purchase Happy Keto Body through any link on this page and I'll send you this 170 page printable planner. Just email me your receipt (dated January 10-17, 2019) to me, Jacqui@PlanAHealthyLife.com!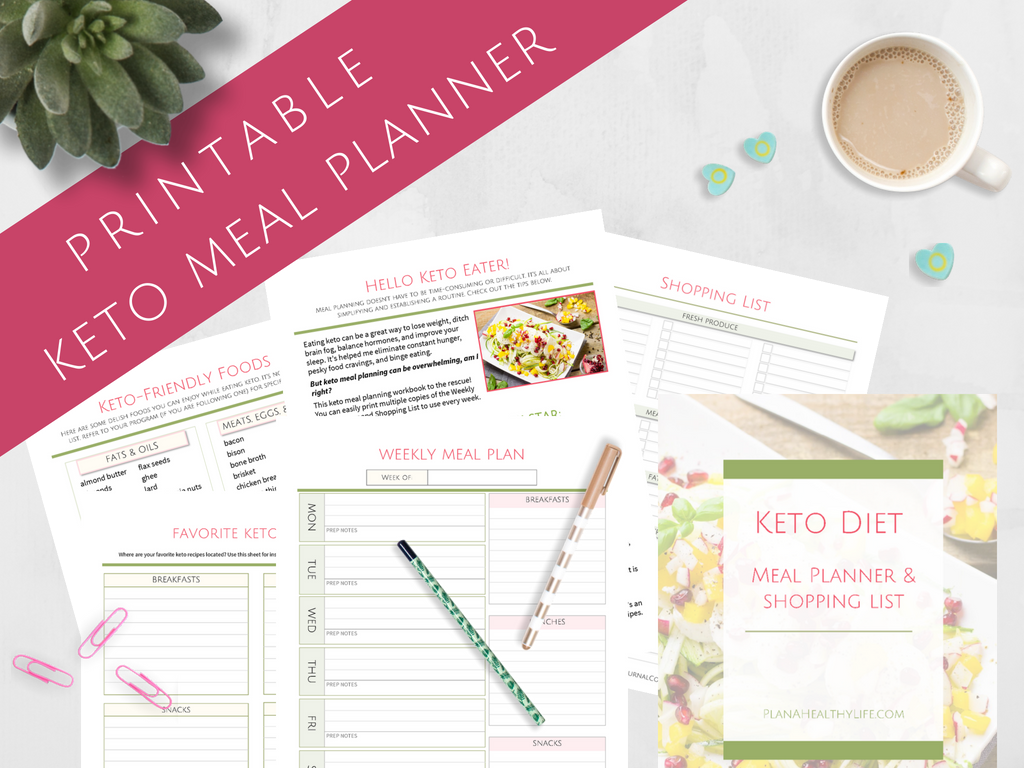 Free printable keto meal planner
Get organized while getting healthy, with printable blank meal planner, shopping list, list of keto-friendly foods, tips, and more!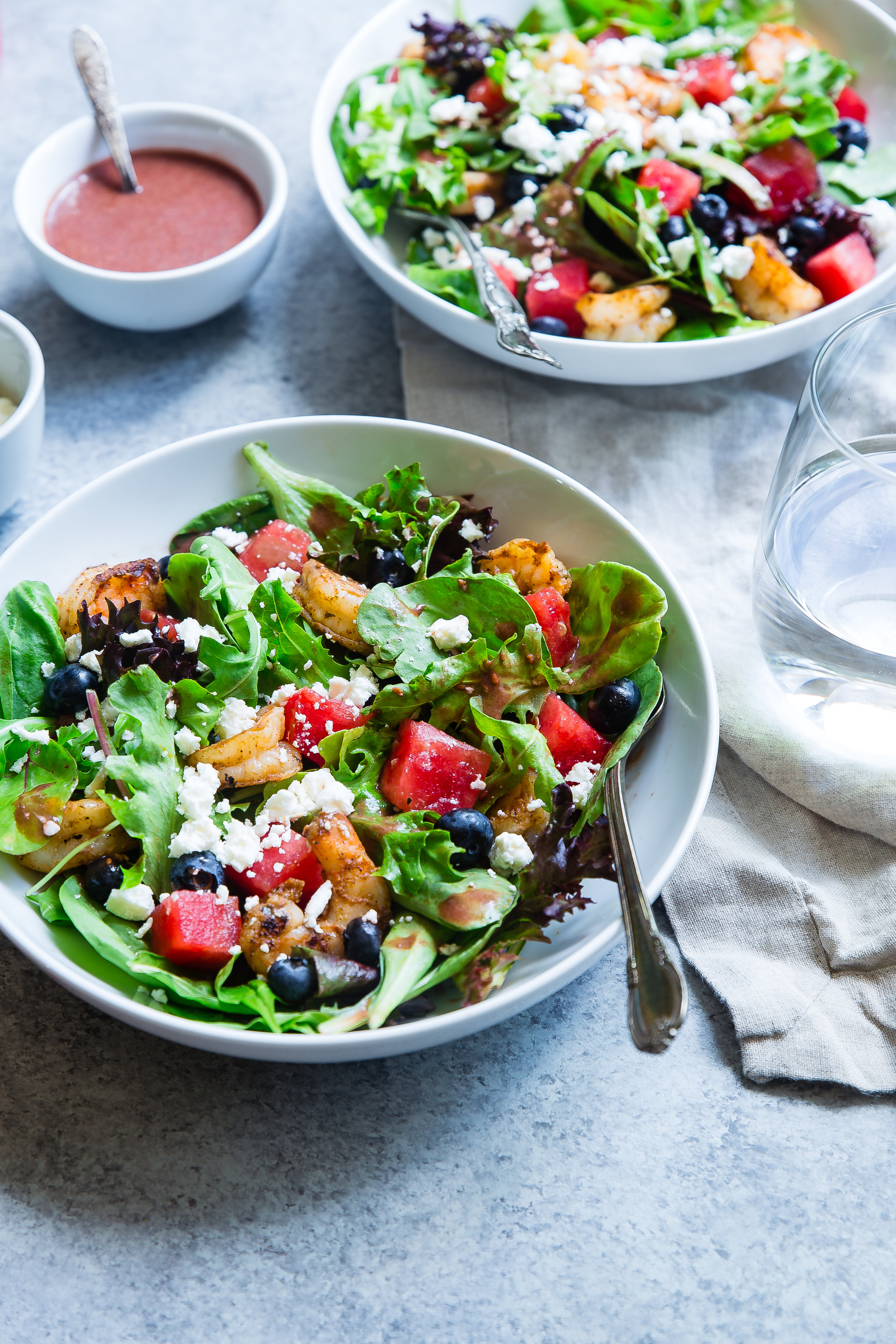 Want keto meal plans sent right to your inbox?
Weekly meal plans, printable shopping lists, tips to keep you on track, easy-to-prepare breakfasts, lunches, dinners & snacks, time-saving 5 minute recipes & more!
Plan meals in a snap with Plan To Eat…
Collect recipes from anywhere, drag-and-drop recipes for speedy meal planning, print shopping list, or access on your phone!