Happy Keto Body Review Week 8: Lessons Learned From 8 Weeks of Keto Eating
I just finished eight weeks of keto eating and this week I want to share the lessons I've learned so far from two months of keto living.
In this post I'll share:
Lessons learned from 8 weeks of keto living

How I planned for a successful week

What I ate (you know, the fun part!)

How I felt (physically and emotionally) and my results

My best tips for Week 8 of Happy Keto Body
You can read other posts in this series here: Weekly Happy Keto Body Review Series
The Happy Keto Body program is a 12 week online video course and it is AMAZING! It has answers to all your keto questions, meal plans, shopping lists, recipes, and how to troubleshoot common keto problems. Check it out here: Happy Keto Body
Happy Keto Body Week 8
How I planned for a successful Week 8 on Happy Keto Body:
Finally back on the planning wagon! It's super critical to plan for a successful week. Here are some of the things that went on my planner to prepare:
Plan meals for the week.

Plan grocery shopping time.

Plan workouts for the week. (I just started LIIFT 4 which is a four day per week weight training program from Beachbody on Demand. You can learn more HERE.)

Set an alarm each day to log my food. (I use THIS PRINTABLE JOURNAL.)
And since I decided to focus on my sleep this week, as well as my attitude, I added these things:
Set an alarm to begin winding down for bed at 10pm. (Electronics off - sadly! - calming evening routine, etc.)

Schedule time every morning to work on my attitude. I do this through journaling and thought work.
If you want to see how I plan my week in detail, check out this Week 0: Prep Week blog post.
Lessons learned and positive results from 8 weeks of keto.
This week I thought it would be helpful to share what I have learned about myself and my body after two months of keto eating. One reason I want to share my experience is because it's important to look at ourselves and our bodies to see what is working and what isn't. Another reason is that too often the focus is weight loss, and there are many other benefits of keto eating besides weight loss.
I am no longer binge eating.
This is huge and if this was the only positive result so far, I would call keto a success! If you have ever felt out of control around food or have a history of binging, you know how scary binging can be.
I truly believe that it is only by eliminating the crap and processed foods in my diet that I will be free from binge eating.
I am no longer ravenously hungry or thinking about food 24/7.
Just like with binge eating, I am positive that the food quality (low carb, no sugar or junk) keeps me satisfied and out of the endless cycle of blood sugar spikes and crashes that you get eating the Standard American Diet.
I am very aware of my negative thoughts about dieting and food and how they affect me in my weight loss and health journey.
After years and years of dieting, we have negative thoughts in our brain. Thoughts like "this won't work," "I deserve to eat this," "why does everyone else lose weight faster," "this one (bite/taste/cupcake) won't matter," "you are a failure and you suck."
The crazy thing is that when we repeat negative thoughts like this over and over (and most of the time we are not even aware of those thoughts) our brain actually works to make them a reality! When you say to yourself over and over "I can't lose weight" your brain will do its best to prove you right.
I have to work on my negative thoughts every single day in order to stay positive and committed. If I hadn't, I would have quit well before now.
Following this plan (Happy Keto Body) has forced me to look at other areas of my life that need improvement, like sleep and stress management.
I've mentioned this many times, but Happy Keto Body is not just a list of foods and meal plans. There is an entire education component, which consists of weekly videos. I have learned so much about overall health and how keto affects the body. I've learned how to tweak the plan to suit me and my unique needs.
Journaling my food and holding myself accountable is important to me.
I like logging my food to not only hold myself accountable, but to be conscious of what I am eating. I discussed why I stopped logging food in Week 5 (to make keto more of a lifestyle than a short-term diet) and why I went back to logging in Week 6. I don't know that I want to keep a food journal forever and ever, but I do for now.
If I skimp on planning my week suffers!
I can wing it for a day or two, but not an entire week. Planning matters.
You can't eat healthy food if you don't have any food in the house. A simple meal plan and shopping list is a must. Also, I found it very helpful to schedule time to watch the weekly videos. Otherwise I'd be sidetracked by Twitter and the new season of The Great British Baking Show.
I really like drinking keto green smoothies for breakfast.
Drinking a green smoothie every day was my January challenge (you can read about it HERE) and I continued at the beginning of my keto journey. What is nice is not thinking about what to eat for breakfast. Sometimes the fewer decisions, the better! This post has my basic keto smoothie recipe, as well as some other yummy green smoothies: 7 Delicious Green Smoothie Recipes (That Don't Taste Green)
Carb ups are the bomb.
I spoke about carb ups in Week 3. I choose a meal, usually Saturday dinner, to enjoy eating whatever I want within reason. It's sort of a treat meal, and I look forward to it each week.
You can feed your family keto and they'll never know it!
There are so many delicious keto meal that there is zero need to feed your family something different for dinner. And even if a meal is not strictly keto (something like Beef Stroganoff over rice), the family can eat it as is and you, oh keto goddess, can either skip the rice, or use just eat a small amount to stay within your macros.
Intermittent fasting is only possible (for me) when eating low carb.
I don't do a lot of intermittent fasting (hence it's actually very intermittent, lol) but I could never skip breakfast if I wasn't eating low carb. While eating keto I have mild hunger on waking. Before keto I was always ravenous!
What I ate on Week 8 of Happy Keto Body:
Breakfasts:
Eggs and veggies is my go-to breakfast, sometimes with bacon.

All breakfasts are followed by coffee with heavy cream.
Lunches:
My go-to lunch is dinner leftovers.

Cabbage Soup., usually with a sprinkle of cheese and square of 90% dark chocolate.

Scrambled eggs and baby bell peppers with homemade blue cheese dip.
Dinners:
Grilled chicken thighs with Caesar salad.

Steak with asparagus.

Gyro meat with tzatziki sauce, tabbouleh salad, hummus, rice and 1/4 pita bread was my carb up meal.

5 Guys cheeseburger with onions, mushrooms, green peppers, lettuce, but no bun.

Korean bowl - seasoned beef with cabbage, green onions, carrots, bell peppers, ginger and sesame oil, small amount of rice.

Spinach salad with bacon, egg, red onion, avocado.
Snacks:
Pepitas with cheddar cheese.

Pumpkin "pudding." I don't follow a recipe - sorry! - but mix together a small amount of pumpkin puree, cream cheese, heavy cream, one packet of Truvia, and top with chopped walnuts or pecans.
How I felt during Week 8, and my results:
Physically I felt good this week. I actually had a little more energy than normal, but it may have been a few sunny days in the midst of an icky winter!
My exercise routine, and life in general, has been thrown off by some home remodeling projects. But I guess it's called "life" and there is always something to deal with, right? #NoExcuses
Week 8 Results:
I lost 1.2 pounds this week, for a total of 10 pounds after eight weeks. As I commented last week, I am trying not to be discouraged by such slow weight loss, particularly in light of all the benefits of keto I listed in the section up above!
My best tips for Happy Keto Body Week 8:
Learn from your Week 8 experience! You will see this every week because it is vital to learn from our experiences. Based on this week, what do you need to change? How can you improve? What amazing things do you want to continue? I do this every single week.

If you're bored with your food, change things up! Google or use Pinterest to search for new keto recipes.

If you're eight weeks into keto, YOU are the expert on YOU. Do you feel amazing? Do you need to change something up? Rely on your own internal wisdom.
The Happy Keto Body program is a 12 week online video course and it is AMAZING! It has answers to all your keto questions, meal plans, shopping lists, recipes, and how to troubleshoot common keto problems. Check it out here: Happy Keto Body
Don't forget to PIN this post so you can find it in the future!
Are you a busy lady (like me) who really, really wants to live a healthy life? I get it because I'm obsessed with living my best life too. Here you'll find simple ideas and strategies to plan a healthy and happy life.
I'm Jacqui, by the way, and I'm the crazy busy lady behind Plan A Healthy Life.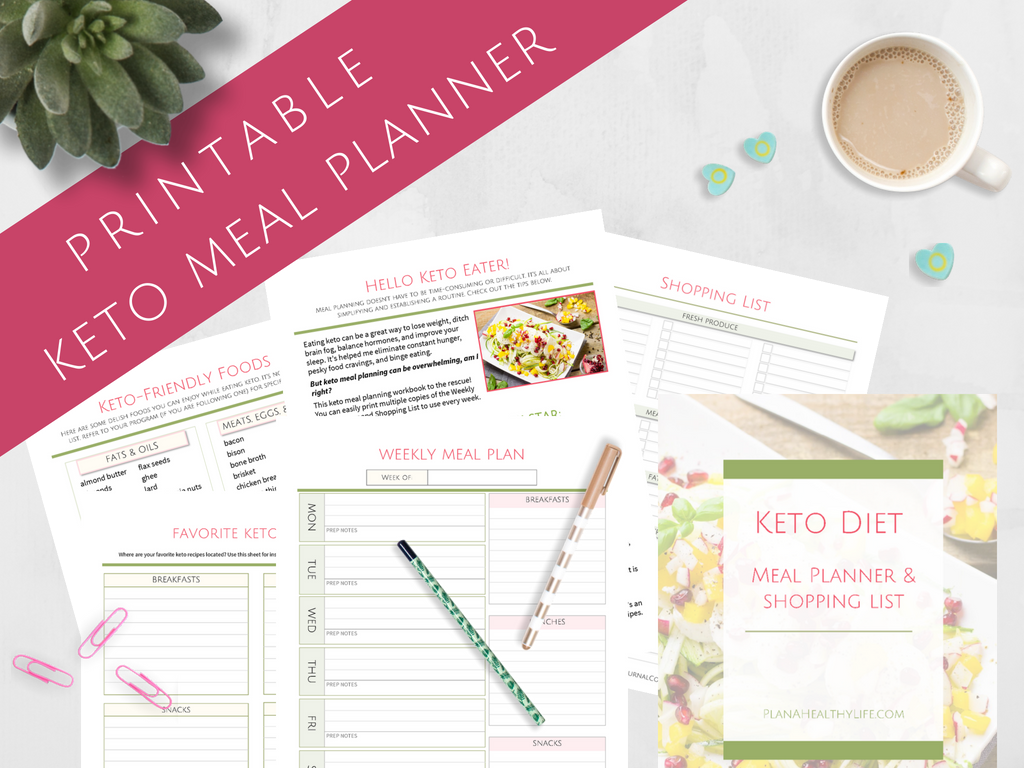 Free printable keto meal planner
Get organized while getting healthy, with printable blank meal planner, shopping list, list of keto-friendly foods, tips, and more!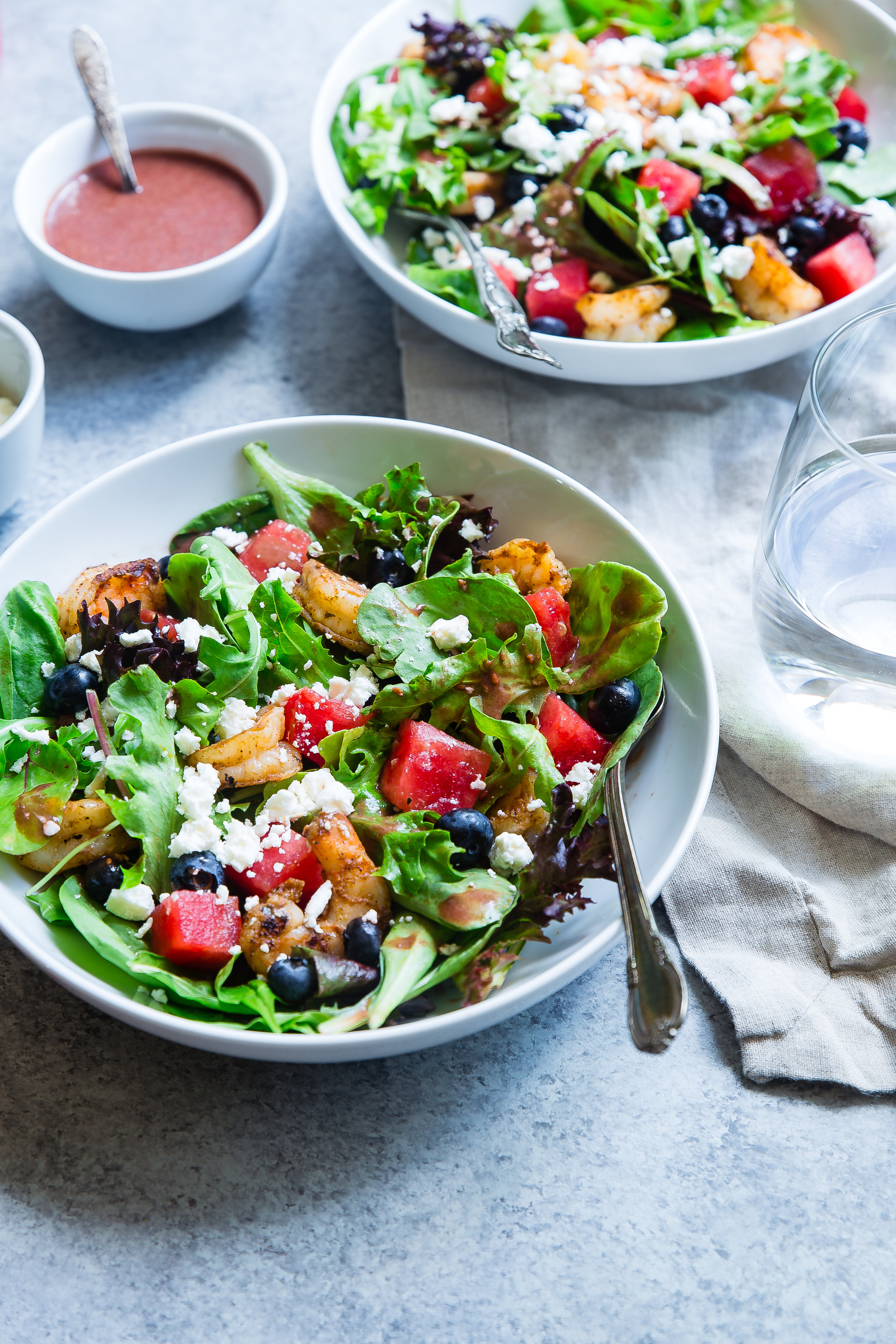 Want keto meal plans sent right to your inbox?
Weekly meal plans, printable shopping lists, tips to keep you on track, easy-to-prepare breakfasts, lunches, dinners & snacks, time-saving 5 minute recipes & more!
Plan meals in a snap with Plan To Eat…
Collect recipes from anywhere, drag-and-drop recipes for speedy meal planning, print shopping list, or access on your phone!