Happy Keto Body Review Week 3: Carb Ups Here We Come!
Are you thinking about going keto? Or, are you following a keto diet already and curious about other people's experiences? You've come to the right place.
In this post I'll share:
How I planned for a successful week on keto

What I learned from Week 3 of the Happy Keto Body program

What I ate (you know, the fun part!)

How I felt (physically and emotionally) and my results

My best tips for Week 3 of Happy Keto Body
You can read other posts in this series here: Weekly Happy Keto Body Review Series
Note: The Happy Keto Body program is no longer open for enrollment, but you can follow almost the exact same program using the Healthful Pursuit Keto Bundle. It is an eight week keto program complete with meal plans, recipes, and shopping lists. It's a digital download so you can get started today. Just click the cute little pink button to learn more!
Happy Keto Body Week 3
How I planned for a successful Week 3 on Happy Keto Body:
Much of my planning for a successful Week 3 of Happy Keto Body is the same as what I did last week. It's also basically the same as what I'll do next week. And that is to add these things to my calendar.
Weigh on Monday morning.

Schedule time every day to review the videos and bonus materials.

Download the Week 2 Journal (found on the Happy Keto Body Week 2 page) so I can take notes.

Plan my meals.

Grocery shop (or delegate this task)!

Prepare smoothie bags for my daily smoothie. (I use the keto smoothie recipe in this blog post.)

Schedule time for exercise.

Plan time every day to fill in my 12 week keto planner. I use this printable planner.
What I learned from Week 3 of Happy Keto Body:
In Week 3 you begin learning about how to do keto in a way that works best for YOU and your body. My favorite videos were the ones about customizing your keto plan, what are carb ups and all about carb cycling, and trouble-shooting any problems you may be having.
Customize your keto plan to suit you.
There are different types of keto, but basically the Happy Keto Body, or fat-fueled approach is a whole-foods based version of the ketogenic diet where food quality, your body's signals, and your lifestyle choices all merge together to form an eating style that works for you, not against you.
You can add carb ups after you are fat adapted!
Carb ups are a short period of time when you swap out your fats for carbs, so you get to enjoy a carb rich foods like fruit or potatoes, it makes social situations easier, AND you will stay in ketosis.
You can carb up daily, a few times per week, once a week, or once every two weeks. It depends on your goals, and how your body reacts.
The benefits of carb ups:
it makes your keto practice sustainable for the long term

allows you to eat carbs and while staying in ketosis

after about 10-15 days of eating keto (and becoming fat adapted), your body can switch in and out of ketosis

if you practice carb ups at night it helps provide better sleep, more serotonin, boosts your mood, encourages weight loss, helps with exercise recovery

supports muscle growth, especially if you workout in the evenings
Tips for best results with carb ups.
Do carb ups at night to avoid cravings later on.

If you are sedentary, you may need to do carb ups less often.

If you like eating carbs on a daily basis, you can work to find your carb tolerance - which is the max amount of carbs you can eat while remaining in ketosis.
This is the approach I want to follow.
There is a carb up guide located the Bonus Materials to help you determine the best practice for you.
What I ate on Week 3 of Happy Keto Body:
As I mentioned in my Prep Week Happy Keto Body blog post, I mainly focus on super simple meals that don't require recipes or lots of effort in the kitchen. You may find my choices boring, and that's ok. There are lots of recipes in the Happy Keto Body Mini Cookbook, in Leanne Vogel's The Keto Diet Book, or you can find keto recipes by browsing the web or Pinterest.
Here are some of the things I ate this week:
Breakfasts
Lunches
Dinners
SNACKS
How I felt during Week 3, and my results:
Day 1 - Monday:
I lost 7 pounds in two weeks so I am super excited to see the scale finally move in the right direction! I've said this in Week 2's post that my favorite result is no cravings and no feeling out of control around food.
I woke up and was not hungry at all so I started the day with a big glass of lemon water (it's so important to hydrate!) and then had my usually coffee with heavy cream. I wasn't hungry until noon which is highly unusual, but very nice!
This was my first carb up! I had a dinner of steak tips with sauteed mushrooms, onions, and garlic, served over about a 1/2 cup of rice. We ate dinner at 5pm and I noticed I was hungry at 6:45pm. I highly doubt it had to do with the really small portion of rice, but rather than I wasn't hungry for breakfast so hadn't eaten much up to that point.
Day 2 - Tuesday:
I was curious to see if I was still in ketosis after my mini carb up yesterday, and YES! While the rice was satisfying at dinner yesterday, I almost want to save my carb ups for times when I can eat larger portions of healthy carbs I enjoy even more, like white or sweet potatoes.
Not really hungry most of the day and my calories were about 1200. I haven't eaten this little in forever!
Eating very low calories is not the goal of keto at all. It is to nourish your self, to satiety, with healthy fats, some proteins, and low carb veggies. So I am listening to my body right now and eating if I'm hungry and stopping when I'm full. This is impossible when I am feeding myself with junk. I am sure there will be days with low calories, like today, and days I'm eating 2000, like I did in Week 1 and the beginning of Week 2.
Day 3 - Wednesday:
Still in ketosis. The scale has gone down 2 more pounds since I weighed on Monday. As you likely know, some of the weight you lose at the beginning of any diet is water weight. Still, it's encouraging.
Day 4 - Thursday:
I was hungrier today than I have been the past several days which triggered my old (bad!) diet beliefs!!! You know how you're dieting and then you feel like you are eating too much? Or questioning why you are hungry when you weren't yesterday?
I have to really watch myself with old diet beliefs. I am not doing keto just for weight loss. I am doing it to improve my health. And there are so many weird diet beliefs that are almost permanently tattooed inside my brain.
I had to remind myself that I will trust my body. Week 1 I ate a ton of food and lost weight. And felt fine. Some days I won't feel as hungry, so I won't eat as much. Other days I will want food, and so I will eat - until I am satisfied. Like today.
Day 5 - Friday:
I felt well, exercised, ate and enjoyed my food. Continuing to be very grateful I am enjoying my keto food and not experiencing any cravings.
Day 6 - Saturday:
Woke up early for the weekend, feeling well rested. Enjoyed a delicious meal from Olive Garden tonight. It probably doesn't even qualify as a "carb up" as the only non-veggie carbs were from breadcrumbs on my zucchini and potatoes in my Zuppa Toscano soup. I debated not eating the breadcrumbs (since I try to be gluten free) but the small amount really doesn't mess with my macros.
Day 7 - Sunday:
Still in ketosis. Not much to report on. I just feel normal. Had a really yummy catfish dinner tonight followed by some baby bell peppers with blue cheese dip since I hadn't eaten lunch and was hungry at night. I was a little low on fat today, about 65%, but I'm not going to sweat it. I don't have any of my peppermint fat bombs, and I'm not the kinda girl who eats a spoonful of coconut oil just to boost her macros.
Week 3 Results:
I'm super excited to have lost 1.2 pounds this week, for a total of 8.2 pounds in 3 weeks.
My big takeaway from this week is that I am not afraid to experiment with carb ups. So far they have been on the small side, to be sure, but it will be interesting to see what a day will look like if I decide to eat dessert for a special occasion or enjoy - gasp - tortilla chips and salsa at my favorite Mexican restaurant.
My best tips for Happy Keto Body Week 3:
Learn from your Week 3 experience! You're probably going to see this every week because it is vital to learn from our experiences. Based on this week, what do you need to change? How can you improve? What amazing things do you want to continue?

Resist the temptation to make all sorts of sweet keto treats. It's good to retrain your taste buds not to crave sweets. I generally stick to super dark chocolate, sometime with a scoop of coconut butter.

If you are fat-adapted, don't be afraid to try a carb up! You will have so much guidance on what type of carb up is best for you inside the Happy Keto Body program. Be sure to watch the videos and review the Bonus Materials!

Really try to listen to your body! Some days you will be very hungry, so eat enough until you are satisfied. Other days you might not be as hungry and it's ok to postpone a meal for a bit.

Don't get hung up on calories or macros; it will all balance out. Related to the above tip, since I am tracking my macros for the time being I automatically see how many calories I am eating. Resist the urge to judge. Be gentle and patient with yourself and trust your body.
Note: The Happy Keto Body program is no longer open for enrollment, but you can follow almost the exact same program using the Healthful Pursuit Keto Bundle. It is an eight week keto program complete with meal plans, recipes, and shopping lists. It's a digital download so you can get started today.
Don't forget to PIN this post so you can find it in the future!
Are you a busy lady (like me) who really, really wants to live a healthy life? I get it because I'm obsessed with living my best life too. Here you'll find simple ideas and strategies to plan a healthy and happy life.
I'm Jacqui, by the way, and I'm the crazy busy lady behind Plan A Healthy Life.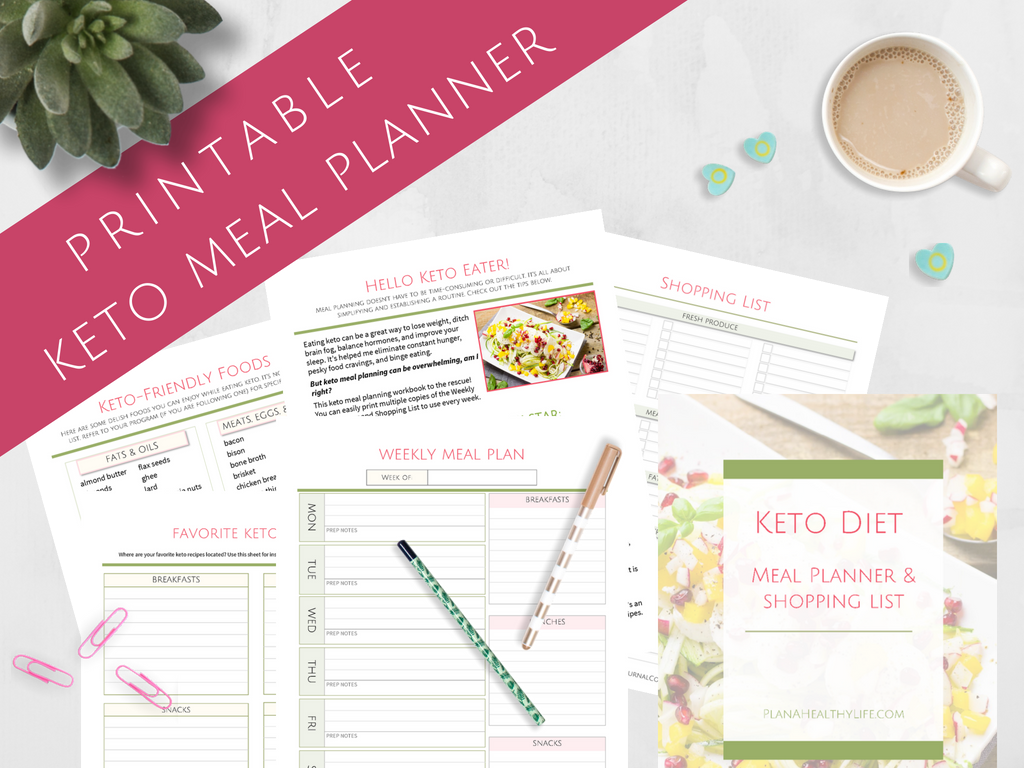 Free printable keto meal planner
Get organized while getting healthy, with printable blank meal planner, shopping list, list of keto-friendly foods, tips, and more!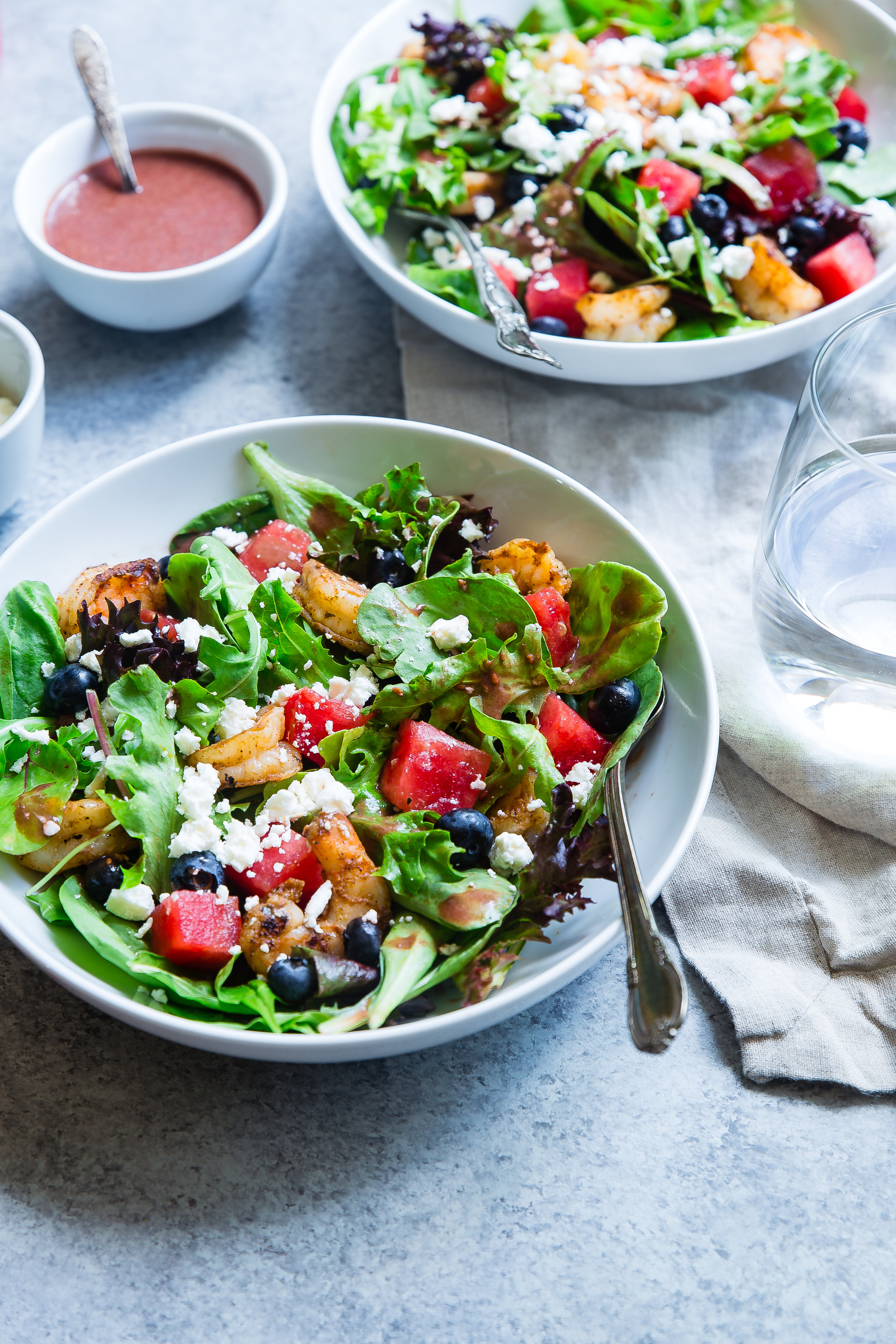 Want keto meal plans sent right to your inbox?
Weekly meal plans, printable shopping lists, tips to keep you on track, easy-to-prepare breakfasts, lunches, dinners & snacks, time-saving 5 minute recipes & more!
Plan meals in a snap with Plan To Eat…
Collect recipes from anywhere, drag-and-drop recipes for speedy meal planning, print shopping list, or access on your phone!