Happy Keto Body Review Week 7: Stress, Sleep, and Keto
I just finished seven weeks of keto eating and I'll be sharing my experiences and lessons learned with you.
In this post I'll share:
How I planned for a successful week

What I learned from Week 7 of the Happy Keto Body program and from my own experiences

What I ate (you know, the fun part!)

How I felt (physically and emotionally) and my results

My best tips for Week 7 of Happy Keto Body
You can read other posts in this series here: Weekly Happy Keto Body Review Series
The Happy Keto Body program is a 12 week online video course and it is AMAZING! It has answers to all your keto questions, meal plans, shopping lists, recipes, and how to troubleshoot common keto problems. Check it out here: Happy Keto Body
Happy Keto Body Week 7
How I planned for a successful Week 7 on Happy Keto Body:
Like last week, this was not the most elegantly planned week.
If you want to know how I normally plan for the week, see the Week 0: Prep Week blog post.
What I learned from Week 7 of Happy Keto Body:
This week's focus was on how stress, sleep, and your adrenals affect your life. I was particularly interested in the role that sleep plays in overall health and weight loss and I'll share some information for you.
Most experts agree we need at least 7 hours of sleep.
According to WebMD, an average adult needs 7.5 to 8 hours sleep.
If you get less, and I do!, don't think you're a special snowflake. You may think you don't need as much sleep as the rest of the population, but you probably do!
Lack of sleep is harmful to your body. Period.
Here are just some of the negative impacts chronic lack of sleep has on your body:
Sleepiness causes accidents.

Lack of sleep impairs brain function.

You are at higher risk for:

heart disease

stroke

diabetes

irregular heartbeat

heart attack

high blood pressure

Not enough sleep lowers your sex drive.

Sleep impairment is linked to depression.

Lack of sleep ages your skin.

People who sleep less than 6 hours a night are 30% more likely to be obese.

Sleep loss impairs judgment.
You can read more about problems associated with lack of sleep at WebMD.
I have read about the dangers of lack of sleep before, but conveniently pushed them out of my mind. Why?
Because I don't get enough sleep. I like to stay up late when the house is quiet, but then I have to get up early to make sure my son is ready for school. I average about 6 hours of sleep, and this is almost almost interrupted by my dog during the night.
How to improve sleep quality.
Here are a few suggestions:
Try to sleep in total darkness.

Create a calming bedtime routine.

Shut off electronics an hour before bed.

Don't consume caffeine after 2pm.

Sleep on a comfortable mattress and pillows.

Get some sunlight every day, preferably in the mornings.

Avoid alcohol - ouch!

Don't eat a large meal 2-3 hours before bedtime.

Exercise daily, but not right before bed.

If you can't fall asleep at night, avoid naps during the day.

Try to keep the same sleep schedule (bed time and wake up time) every day.
It's easy to look at a list like this and say, "ok I'll try this, that or the other thing." But if you don't actually make a plan to change, odds are you'll forget.
My plan to improve sleep.
Chronic lack of sleep is scary stuff so I am committing to making some changes. Slowly, lol! I'll probably do a separate blog post about sleep, but this is my plan:
Write down my WHY in my planner. Why do I want to improve my sleep quality? For me it's because risk of heart disease and stroke are scary things! Also because my chronic lack of sleep is likely interfering with my weight loss and aging skin doesn't sound like much fun!

Determine how much sleep I currently get, and what my goal is. My Fitbit Alta tracks sleep, so it was easy to see that on week nights I'm getting around 6 hours of sleep, and that is often interrupted. My first goal is to average 7 hours of sleep.

When do I need to go to bed to get 7 hours of sleep? Since I need to get up at 6am during the week, I need to be IN BED AND ASLEEP by 11pm at the very latest. (I wish I could insert a sad emoji here!)

Set an alarm for 10pm to prepare for bed. This is the easy part, but winding down for bed will not be!

Create a calming bedtime routine. I really don't want to, but I will shut off my phone and computer at 10:15. Ideally it would be an hour before bed, but baby steps, right? I need to find some fun activities that don't involve screen time, and this is a hard one. I like to read, but can't use my iPad, I could dust off my paperwhite Kindle and use that. Meditation or stretching are other activities, but I need to brainstorm more. NONE of these are as fun as playing on Twitter!

Track my progress daily in my planner. As with any other new habit, you won't know if you're successful unless you're tracking. I'll use the "daily tasks/habits" section in my printable planner.

Evaluate my progress and tweak as necessary. When I do my weekly planning (which I talk about in this blog post), I'll review my progress. Then I can continue following this plan, or tweak it for better results.
What I ate on Week 7 of Happy Keto Body:
I mentioned in last week's post that I had given up tracking macros and logging my food… temporarily. I made that decision while writing the Week 6 blog post which was, ummm, midway through Week 7.
So my food log is kind of sparse at this time, but I feel really good about my decision to go back to logging my food. I also didn't do a real meal plan this week so, like last week, I kind of winged it. There is waaaaay too much takeout this week!
Next week I promise I'll have a complete food diary for you!
Breakfasts:
Lunches:
Dinners:
Snacks:
How I felt during Week 7, and my results:
It's a mental game.
As I wrote about previously, my biggest struggles are mental at this point. I am not binging or overly obsessed with food, and. I am back to logging my macros and meals. But I'm not seeing weight loss results as quickly as I want and I'm struggling to stay positive. This means I have to make working on my brain a priority!
Next week I will schedule time every morning to work on my attitude. I do this by writing down all my thoughts (not just about food, but about life and whatever concerns me at the moment) and then choosing one negative thought to focus on.
I need to do a blog post in more detail about my process, but if my thought is "this doesn't matter, I'm not losing weight," I turn that thought around into something I can believe and that will serve me, like "I didn't gain weight overnight, and it will take time for my body to adjust. If I quit I'm guaranteed not to lose weight."
There was way too much takeout this week.
As I mentioned, there is a lot going on at home and so my planning the past few weeks has been almost non-existent. This is a bad habit to get into and I commit to doing a better job next week.
Week 7 Results:
I lost the pesky 0.8 pounds I gained last week, so my total loss is 8.8 pounds after seven weeks. I'm totally trying not to roll my eyes and stay positive!!!
My best tips for Happy Keto Body Week 7:
Learn from your Week 7 experience! You're probably going to see this every week because it is vital to learn from our experiences. Based on this week, what do you need to change? How can you improve? What amazing things do you want to continue? I do this every single week.

How's your sleep? Make it a priority to get more sleep, if this is a problem for you. See tips I outlined above.

How's your attitude?? Mine is borderline stinky at this point, ha ha! Just like with the sleep, I have acknowledged I have a problem, so will take steps to correct it. Be honest with yourself. It's the only way you can improve.

Don't give up, even if your progress is stalled. You'll never know if keto (or whatever food plan you follow) will be successful if you quit.
The Happy Keto Body program is a 12 week online video course and it is AMAZING! It has answers to all your keto questions, meal plans, shopping lists, recipes, and how to troubleshoot common keto problems. Check it out here: Happy Keto Body
Don't forget to PIN this post so you can find it in the future!
Are you a busy lady (like me) who really, really wants to live a healthy life? I get it because I'm obsessed with living my best life too. Here you'll find simple ideas and strategies to plan a healthy and happy life.
I'm Jacqui, by the way, and I'm the crazy busy lady behind Plan A Healthy Life.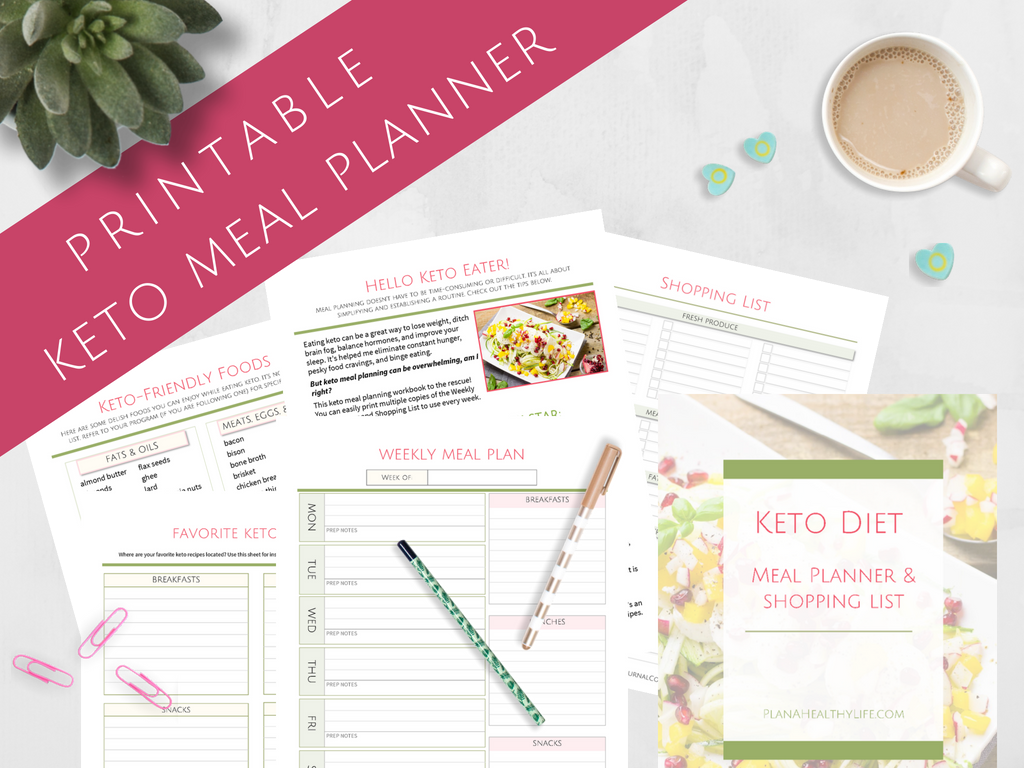 Free printable keto meal planner
Get organized while getting healthy, with printable blank meal planner, shopping list, list of keto-friendly foods, tips, and more!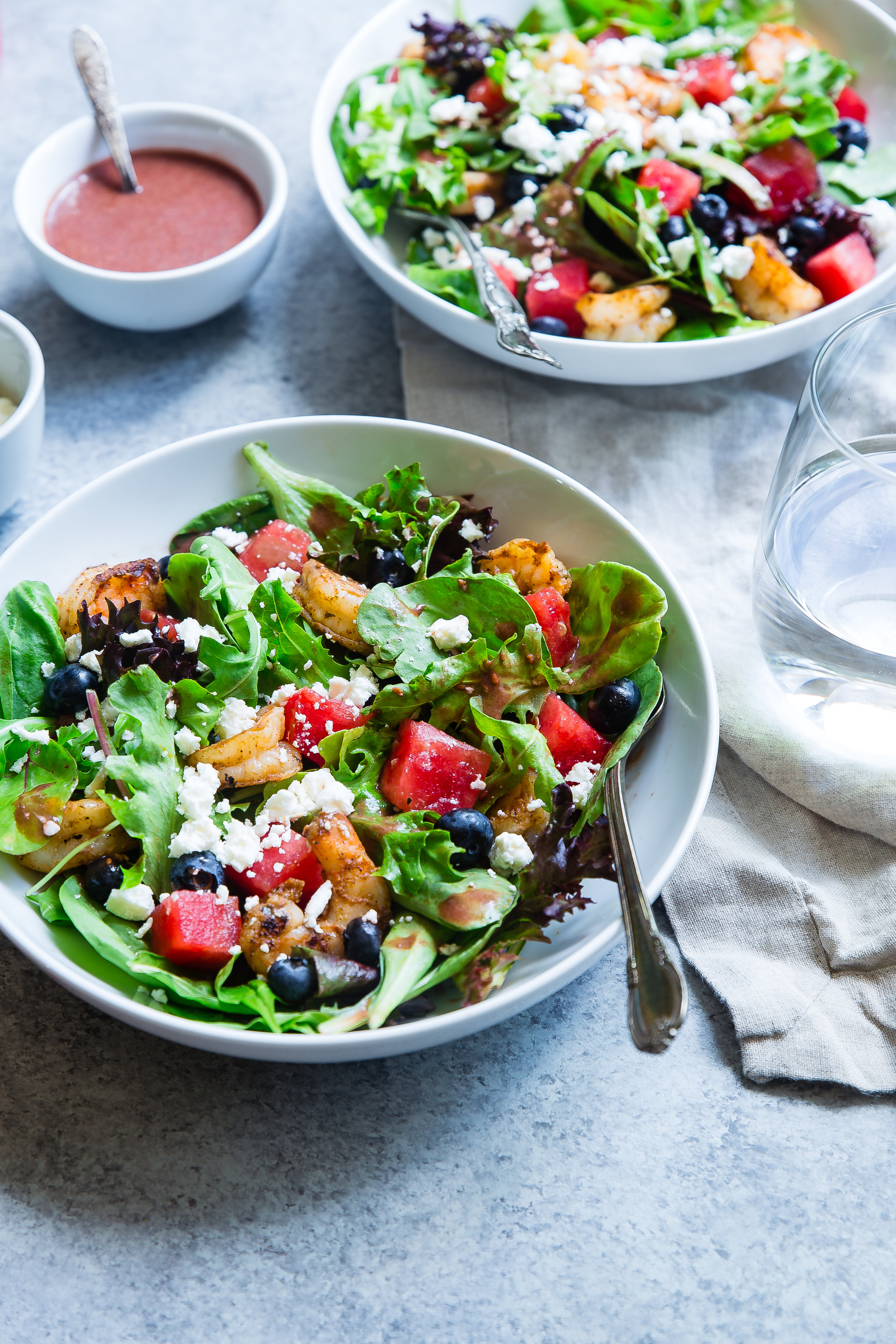 Want keto meal plans sent right to your inbox?
Weekly meal plans, printable shopping lists, tips to keep you on track, easy-to-prepare breakfasts, lunches, dinners & snacks, time-saving 5 minute recipes & more!
Plan meals in a snap with Plan To Eat…
Collect recipes from anywhere, drag-and-drop recipes for speedy meal planning, print shopping list, or access on your phone!