Happy Keto Body Review Week 9: Balancing Hormones on Keto
Phew, I have nine week of keto eating under my (slightly smaller) belt. In this post I'll share:
Lessons learned from 9 weeks of keto living

How I planned for a successful week

What I ate (you know, the fun part!)

How I felt (physically and emotionally) and my results

My best tips for Week 9 of Happy Keto Body
You can read other posts in this series here: Weekly Happy Keto Body Review Series
The Happy Keto Body program is a 12 week online video course and it is AMAZING! It has answers to all your keto questions, meal plans, shopping lists, recipes, and how to troubleshoot common keto problems. Check it out here: Happy Keto Body
Happy Keto Body Week 9
How I planned for a successful Week 9 on Happy Keto Body:
Planning is crucial for a successful keto week. Here are some of the things that went on my planner to prepare for Week 9:
Plan meals for the week.

Plan grocery shopping time.

Plan workouts for the week. (I'm doing LIIFT 4 which is a four day per week weight training program from Beachbody on Demand. You can learn more HERE.)

Plan time every day to log to my food. (I use THIS PRINTABLE JOURNAL.)
If you want to see how I plan my week in detail, check out this Week 0: Prep Week blog post.
What I learned from week 9 of happy keto body:
This week of the Happy Keto Body was all about balancing hormones.
"Just as hormones play a huge role in whether a body stores or releases fat, hormone balance is crucial for overall health," says Leanne Vogel, creator of the Happy Keto Body program.
Imbalanced hormones can be at the root of many conditions which might go untreated because doctors may be reluctant to test hormones.
A keto diet helps to balance not only insulin levels, but also your sex hormones and stress hormones, like cortisol. This is because dietary fat is crucial for hormone regulation.
If you have hormone issues, it could take a few weeks, a few months, or even a few years to resolve. But, the information in the Happy Keto Body program suggests you should start to see some positive effects no more than nine months after starting keto.
Things to help regulate hormones:
eating fermented foods, especially kefir and sauerkraut

taking a probiotic, because gut health is linked to hormones

supplementing with gelatin

eating liver and egg yolks

sun exposure every day without sunscreen, 10-30 minutes

maintaining a positive, playful attitude

eating organic and pasture-raised food as often as possible

doing the "legs up the wall" yoga pose

avoiding toxic people and conversations

avoiding refined oils and veggie oils

eliminating soy from your diet

removing blue light exposure after the sun sets (or wear blue light blocking glasses)
There was lots of very detailed information in this week's videos, such as how hormones affect PMS, PCOS, menopause and other conditions, understanding the role of hormones, testing and treatment options, and even a video on menopause and hormone replacement therapy. Rather than trying to explain it all - and I feel a little lost myself - I'd recommend checking out the videos if you feel you need some help in this area.
What I ate on Week 9 of Happy Keto Body:
Breakfasts:
Eggs and veggies is my go-to breakfast, sometimes with bacon.

All breakfasts are followed by coffee with heavy cream.
Lunches:
My go-to lunch is dinner leftovers.

Gyro meat with tzatziki sauce, tabbouleh salad (just veggies)
Dinners:
Shrimp and sausage gumbo with a tiny bit of rice.

Bacon cheeseburger with no bun, salad with veggies and homemade vinaigrette.

Shrimp scampi with asparagus and roasted potatoes.

Seasoned chicken thighs in the air fryer with pesto sauce. We do chicken thighs in the air fryer all the time because it's super easy and the skin comes out nice and crispy.

Carb up Mexican meal: Some chips with salsa and queso, spicy shrimp cocktail. There is apparently a shrimp theme this week!

Garlic Butter Salmon, salad with walnuts, blue cheese, onions, bell peppers.
Snacks:
Pork rinds with Rotel dip.

Baby bell peppers with homemade blue cheese dip.
How I felt during Week 9, and my results:
This was such a crazy week! I had doctor's appointments, an all day carpet installation, furniture shopping and delivery, plus general work stuff, house stuff, and life stuff! But overall it's pretty easy to stick to keto eating when you plan and prepare in advance. A few weeks I mentioned doing take out or restaurant meals a bit too often, so I wanted to be sure to set aside time to make healthy dinners.
In Week 7 I decided to really focus on getting enough sleep. To be perfectly honest, this has been sooooo tough for me. On the one hand, I understand how important it is to get enough quality sleep. On the other hand, I am never tired at night and I really, really like having a quiet house to play on Twitter, read, or just be a bum.
While I should focus on sleep NOW, I took this life project off my plate at the moment. I feel like there are too many things demand my attention right now so I'm obviously doing a half-assed job of developing the healthy habit of sleep. I will tackle this again when life calms down. One major healthy focus - and now it is keto - at a time.
Week 9 Results:
I lost one more pound this week, for a total of 11 pounds after nine weeks. I say this almost every week that obviously the weight is not flying off my body, however I feel great, I don't stress over food, I have no cravings and the fat is coming off slow and steady! It's important to remember that so many healthy changes are happening on the inside that aren't reflected on the scale.
My best tips for Happy Keto Body Week 9:
Learn from your Week 9 experience! You will see this every week because it is vital to learn from our experiences. Based on this week, what do you need to change? How can you improve? What amazing things do you want to continue? I do this every single week.

If you're not using "dinner leftovers for lunch" yet, why not? By making extra at dinner you have a ready-made meal for lunch and save so much time in the kitchen. It's pretty easy nowadays since most recipes serve four people and we only have three home most of the time. It's usually simple to double a recipe and have extra portions for another meal!

If you've made it through 9 weeks of keto, y'all best be celebrating! Most people quit diet plans after a few weeks, so sticking to your keto plan (even if imperfectly like me!) is an amazing accomplishment!
The Happy Keto Body program is a 12 week online video course and it is AMAZING! It has answers to all your keto questions, meal plans, shopping lists, recipes, and how to troubleshoot common keto problems. Check it out here: Happy Keto Body
Don't forget to PIN this post so you can find it in the future!
Are you a busy lady (like me) who really, really wants to live a healthy life? I get it because I'm obsessed with living my best life too. Here you'll find simple ideas and strategies to plan a healthy and happy life.
I'm Jacqui, by the way, and I'm the crazy busy lady behind Plan A Healthy Life.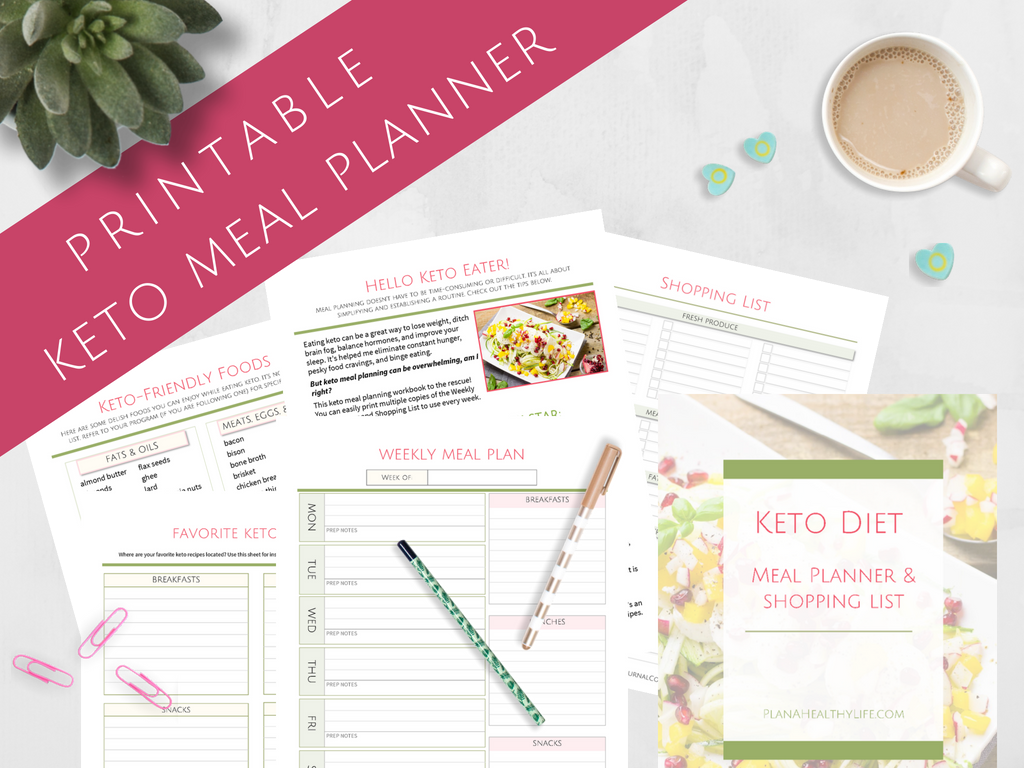 Free printable keto meal planner
Get organized while getting healthy, with printable blank meal planner, shopping list, list of keto-friendly foods, tips, and more!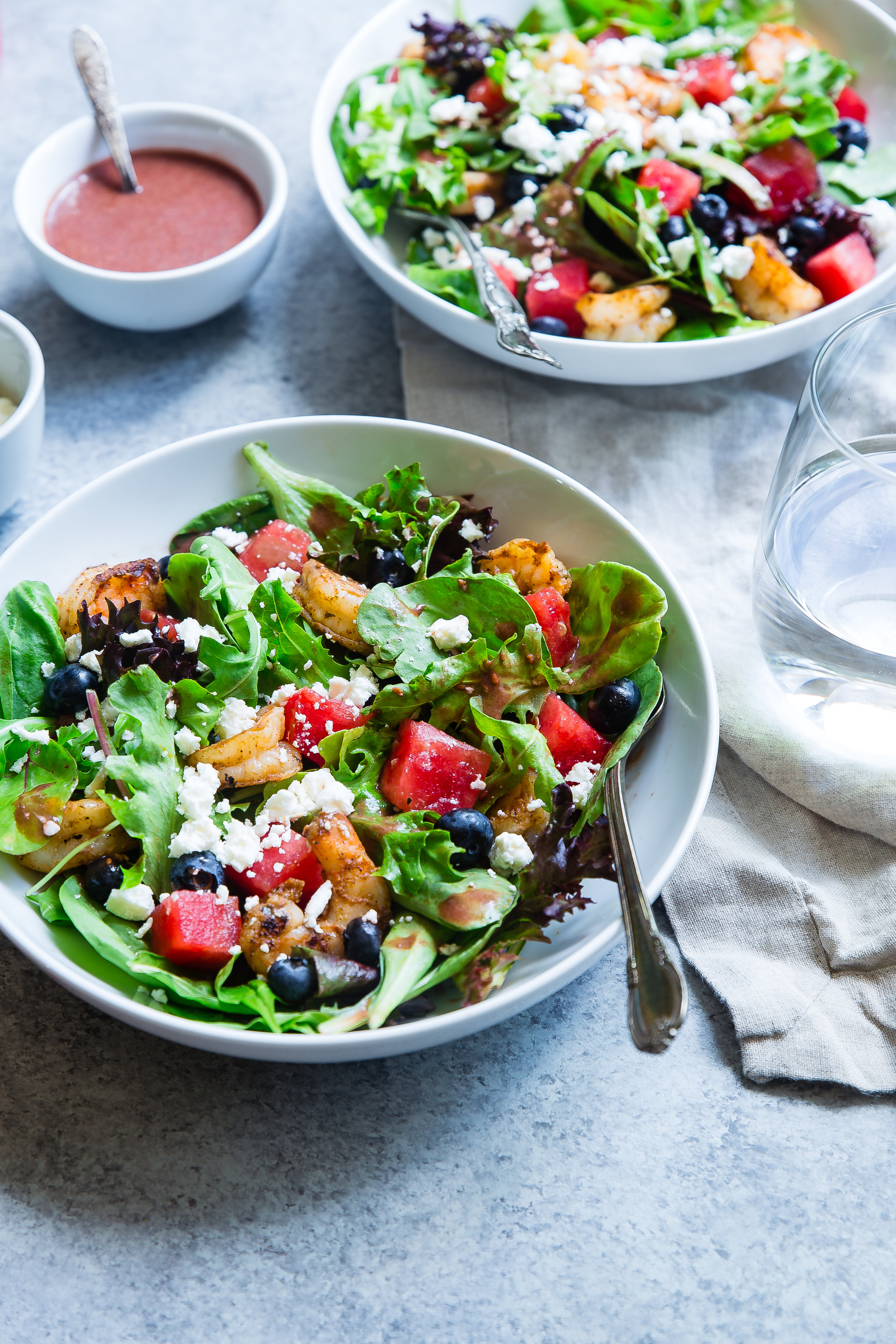 Want keto meal plans sent right to your inbox?
Weekly meal plans, printable shopping lists, tips to keep you on track, easy-to-prepare breakfasts, lunches, dinners & snacks, time-saving 5 minute recipes & more!
Plan meals in a snap with Plan To Eat…
Collect recipes from anywhere, drag-and-drop recipes for speedy meal planning, print shopping list, or access on your phone!