Happy Keto Body Review Week 6: Where Women Get Stuck
I just finished six weeks of keto eating and I'll be sharing my experiences and lessons learned with you.
In this post I'll share:
How I planned for a successful week

What I learned from Week 6 of the Happy Keto Body program and from my own experiences

What I ate (you know, the fun part!)

How I felt (physically and emotionally) and my results

My best tips for Week 6 of Happy Keto Body
You can read other posts in this series here: Weekly Happy Keto Body Review Series
The Happy Keto Body program is a 12 week online video course and it is AMAZING! It has answers to all your keto questions, meal plans, shopping lists, recipes, and how to troubleshoot common keto problems. Check it out here: Happy Keto Body
Happy Keto Body Week 6
How I planned for a successful Week 6 on Happy Keto Body:
There was not much planning this week, unfortunately! We are in the midst of home remodeling and life got in the way. I normally am pretty regimented as far as planning meals, grocery shopping, etc., but I just winged it this week.
And that is ok.
If you want to know how I normally plan for the week, see the Week 0: Prep Week blog post.
What I learned from Week 6 of Happy Keto Body:
I've said it before, but the material in Happy Keto Body seems to come at the EXACT RIGHT TIME.
In Week 4 my brain was going into negative "diet mentality" thinking, and there was a video addressing realistic expectations. In Week 5 it became really obvious to me that my mindset is more important than the food. And there was content to help me with this.
This week was crazy busy and I was struggling with, well, a lot of emotions. And, thankfully, there was a video that spoke directly to me…
Where women get stuck on their keto journey.
This video was an interview between Leanne Vogel and Lindsay Taylor, Ph.D., who is a psychologist, ultra runner, and is deeply involved in the primal blueprint movement. (She works with Mark Sisson, author of The Keto Reset Diet: Reboot Your Metabolism in 21 Days and Burn Fat Forever.)
Lindsay mentioned five areas where women get stuck on their keto journey, and each of these areas was so relatable! She also offered tips and strategies to overcome these pitfalls.
1 - Women try to do too much too soon, aka "keto harder."
Many women (me included!) want the dramatic results we've seen from others. So we try to cut carbs too low, or reduce calories, or fast more.
You are already stressing your body (though in a good way) by making big dietary changes. Don't add additional stress by fasting if you're not ready, or cutting calories or carbs.
Think "is this action going to help me, or will it take me to a place where I'm no longer honoring my body?"
2 - Focusing on the food and macros to the exclusion of other lifestyle factors.
Talk about condemned!! I am so guilty of this. Good health is NOT just the food we put in our mouths. Sleep quality, stress management, and exercise are also very important lifestyle factors that affect our weight loss.
Lack of sleep is a huge problem for me and I am very aware of it. I stay up too late and then have to wake up early. I will brainstorm some baby steps to improve my sleep amount and quality.
3 - Getting stuck in "analysis paralysis."
Give yourself permission not to have all the answers at the beginning. That said, there is not one right way to do keto. There are tons of "experts" out there and many have differing theories of how best to eat.
Allow yourself to experiment. Learn to listen to your body, and see what works for YOU.
4 - Having unrealistic expectations and playing the comparison game.
I am very aware of this problem - comparing myself with other people on social media, and it's a reason I don't spend much time on Facebook or Instagram. (Twitter is another story entirely, lol.)
We see pictures of people who say keto was a miracle and they have have dramatic before and after pictures to prove it. But no matter what their experience, YOUR body is uniquely YOURS. It is different from the "magic keto ladies."
Social media makes it really hard to be satisfied with moderate progress, right? We see amazing weight loss and body transformations and want the same for ourselves…even faster.
The biggest tip in this area is to control who and what you see on social media. It may mean unfriending or unfollowing people if they don't make you feel good about yourself.
You never have to justify why you unfriend or unfollow someone. Get rid of anything in your social feed that makes you feel like you aren't good enough or that brings up negative emotions.
5 - Blaming yourself when it feels hard.
"Our bodies are complicated and wonderfully messy," says Lindsay Taylor. Sometimes it's tough to figure out how to make adjustments, and progress is not always linear - or speedy!
Know that "we are all going to struggle and that the struggle is part of the process." Even if you don't struggle today, you will in the future.
When you do struggle, don't blame yourself or ask "what am I doing wrong?" Rather, ask yourself:
What is my body trying to tell me?

What variables can I change up to see if I get a better result?
I cannot even tell you how much wisdom was in this video!!
What I ate on Week 6 of Happy Keto Body:
In last week's blog post I explained I was going to stop tracking macros. Which means I wasn't writing down my food in my keto journal. Because I didn't journal my food it is difficult to remember what I ate this week.
I always drink coffee with cream, and eat eggs, bacon, avocado, veggies and chicken. Beyond that, I don't have much recall!
I don't like not being able to tell you what I ate, and also I think that journaling my food is extremely helpful to me. Not just for accountability, thought that is a big one, but also for consciousness. Being really aware of what I am eating in the moment makes me happy, so I will begin journaling again.
How I felt during Week 6, and my results:
I had an extra dose of stress this week.
We had painters here several days this week (while I work from home) so this was a little stressful. So emotionally I was struggling to stay positive, even though I am very grateful that the work is being done.
Since I am an emotional eater, I often found myself wanting food because I was tired, or felt like I deserved it. I didn't always give in, but there were times when I definitely ate when I wasn't hungry.
I generally remained in ketosis.
One meal I do remember was my carb up on Friday night. It was the most glorious lasagna from Olive Garden. I haven't had lasagna in years and it was just what I wanted in the moment. I was not in ketosis (as expected) the following day, but I popped back in on Sunday.
Being fat adapted makes it easier to bounce in and out of ketosis without consequences (like the keto flu at the beginning).
Week 6 Results:
I gained 0.8 pounds this week, and my total loss is 8 pounds after six weeks. Even though the scale went up a tiny bit, it feels like staying the same. Which, not gonna lie, feels a little discouraging. However, the video I spoke of earlier in this post gives me hope and I am aware my journey may not look the same as anyone else's.
My best tips for Happy Keto Body Week 6:
Learn from your Week 6 experience! You're probably going to see this every week because it is vital to learn from our experiences. Based on this week, what do you need to change? How can you improve? What amazing things do you want to continue?

Choose guidelines that make sense to you and your body and your personality. Mid-week 5 I decided to stop journaling, but I feel more comfortable (at least right now) knowing what I ate. I will begin journaling again. YOU get to decide what to track, if anything.

If you're bored with your food, recommit to finding delicious and simple meals that nourish your body and spirit. Even though I can't remember what I ate this week (other than the generic eggs and veggies for breakfast and my lasagna carb up), I was feeling bored of my choices. With the busy week I didn't do a normal meal plan and resorted to "winging it" most days. It works in a pinch, but winging it is not a good long-term strategy.

If your motivation is lagging, as mine was, RECOMMIT! Remind yourself WHY you began this journey.

If your scale is moving slowly, like mine, focus on non-scale victories. Non-scale victories are things other than the number on the scale, like the time you resisted donuts at work, or ordered a keto meal when everyone else ordered biscuits & gravy at brunch.
The Happy Keto Body program is a 12 week online video course and it is AMAZING! It has answers to all your keto questions, meal plans, shopping lists, recipes, and how to troubleshoot common keto problems. Check it out here: Happy Keto Body
Don't forget to PIN this post so you can find it in the future!
Are you a busy lady (like me) who really, really wants to live a healthy life? I get it because I'm obsessed with living my best life too. Here you'll find simple ideas and strategies to plan a healthy and happy life.
I'm Jacqui, by the way, and I'm the crazy busy lady behind Plan A Healthy Life.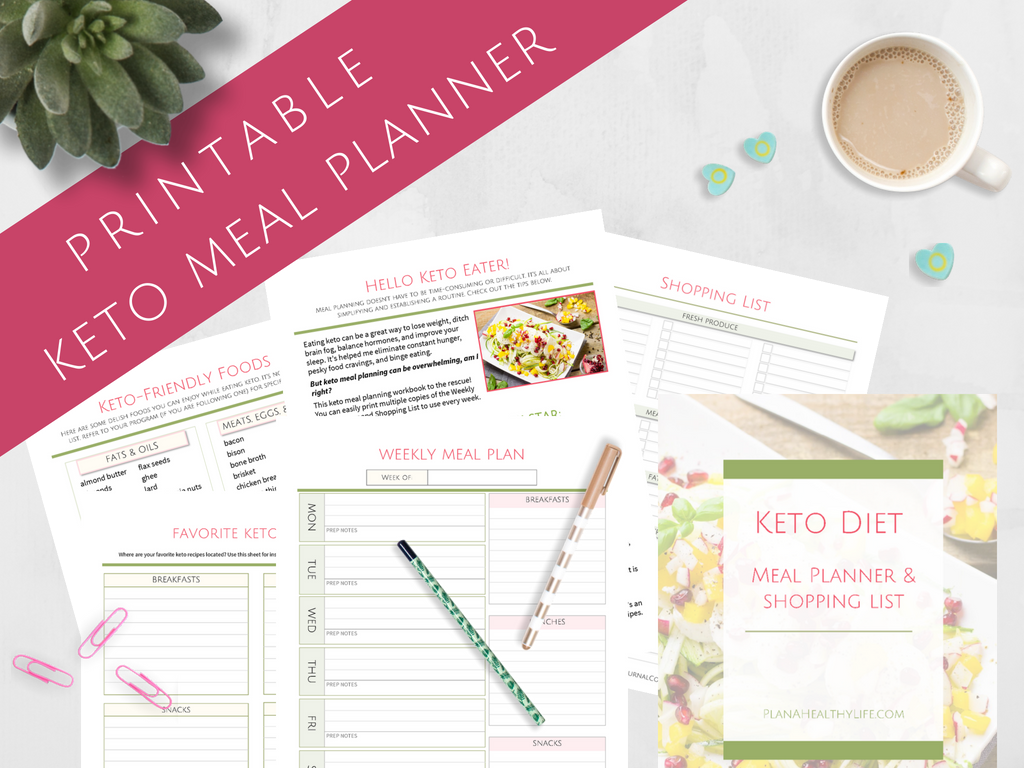 Free printable keto meal planner
Get organized while getting healthy, with printable blank meal planner, shopping list, list of keto-friendly foods, tips, and more!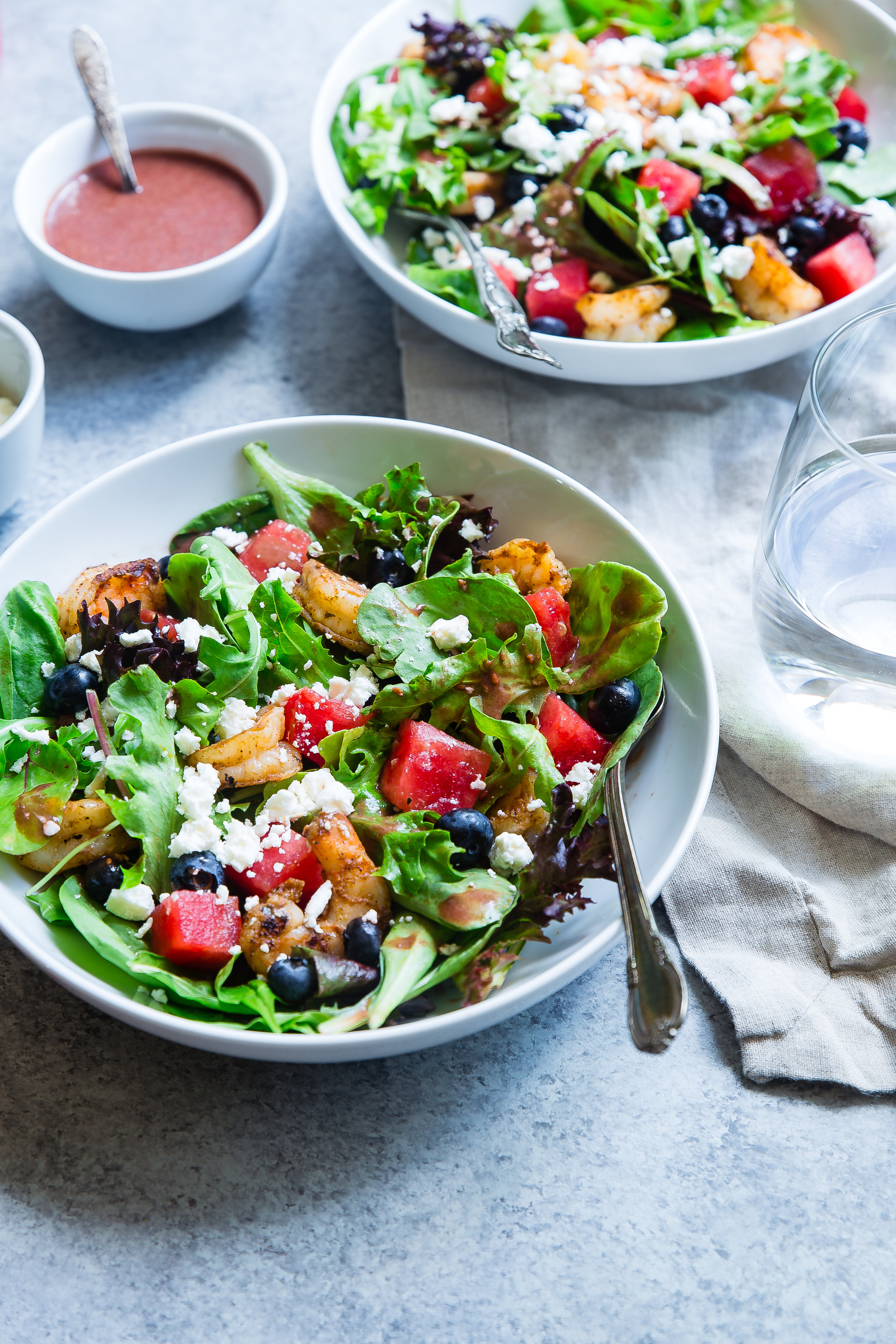 Want keto meal plans sent right to your inbox?
Weekly meal plans, printable shopping lists, tips to keep you on track, easy-to-prepare breakfasts, lunches, dinners & snacks, time-saving 5 minute recipes & more!
Plan meals in a snap with Plan To Eat…
Collect recipes from anywhere, drag-and-drop recipes for speedy meal planning, print shopping list, or access on your phone!