January Monthly Mini Challenge: Drink a Green Smoothie
January's mini challenge: drink a green smoothie every day
In my last blog post, I shared a simple and fun way to create new healthy habits using Monthly Mini Challenges. You can read that post for the step-by-step process and download a free printable to track your Monthly Mini Challenges: Create a New Healthy Habit in 4 Simple Steps with a Monthly Mini Challenge
I decided to make January's challenge simple….pump lots of nutrients into my system in a delicious way by drinking a green smoothie every morning.
The only "rule" is that it has to have some greens in the smoothie. I generally use baby kale which you can find at most grocery stores. I buy organic and prewashed greens to make it super easy.
I also stock my freezer with frozen fruit, rather than dealing with washing and chopping produce every morning. Try pineapple, berries, mango, peaches, strawberries, etc.
First I'll share the steps to make my challenge super simple, and then I'll give you my easy smoothie recipe.
I "Plan to make it happen" by having the ingredients organized and ready to go.
With any mini challenge you want to do everything possible to help yourself succeed. If I was washing greens and fruit in the morning, and following a complicated smoothie recipe, it probably wouldn't happen. Instead, I remove almost all of the obstacles with a little preparation and organization.
I set out my blender the night before. I see it in the morning and am reminded to make my smoothie!
I have ingredients organized in "smoothie baggies." All I do is empty a ziplock baggie into the blender, add liquid, and blend.
Simply add the ingredients for your smoothie (minus the liquid!) to a ziplock bag and pop into the freezer. In the morning, just pour liquid into your blender, add one smoothie baggie, and blend for a delicious treat in a flash!
Set a reward, if you choose.
To me, drinking a smoothie is a treat. I honestly don't need a reward. But, if this is a difficult habit for you to begin, feel free to choose a fun reward for slurping your smoothie each day. It could be something like treating yourself to a manicure or massage, buying some new scented candles, or a new workout outfit.
Track your progress every day.
I will track my progress in my printable planner. If you don't have the 2019 Goal Setting and Life Planner, just download the free printable listed in this post: Create a New Healthy Habit in 4 Simple Steps with a Monthly Mini Challenge
My Basic Smoothie Recipe:
iNGREDIENTS:
1/2 to 1 cup greens (I like baby kale, but consider spinach, regular kale, romaine, etc.)

1 cup liquid (I generally use almond milk, but you can use water, juice, cow's milk, hemp milk, coconut milk, etc.)

1 "sweetener" (this is totally optional, but I generally use either 1/2 banana, a packet of Truvia, or a squeeze of honey)

1/2 to 1 cup fresh or frozen fruit (try blueberries, strawberries, peaches, mango, pineapple, whatever makes you happy… I generally use frozen for a nice, thick smoothie)

Any additional ingredients to make your smoothie healthier or tastier. (I like hemp seeds, chia seeds, coconut flakes)
directions:
Just toss these items in a blender or Magic Bullet and blend until smooth. Too thick? Add more liquid.
If you want a thicker, spoonable, smoothie, simply add less liquid and then pour into a bowl for a smoothie bowl. Sprinkle with whatever toppings make you happy or boost the nutrition in your smoothie bowl, like chia seeds, organic granola, chopped fruit, cacao nibs, coconut flakes, a spoonful of almond butter, etc. I generally purchase my smoothie add-ons on Amazon, for the best price.
Since writing this post, I decided to commit to keto eating for the next 12 weeks. (You can read my adventure beginning HERE.) So here is my basic low carb smoothie recipe…
my basic keto/low carb smoothie recipe:
Ingredients:
Directions:
Add ingredients to a blender or Magic Bullet and blend until smooth.
Or, get more smoothie inspiration.
You can find lots of smoothie recipes via a simple Google search or on Pinterest. There are also some great smoothie recipe books on Amazon, like:
How will you challenge yourself?
I encourage you to create your own Monthly Mini Challenge this month, whether it's to drink green smoothies like me, or to do something else. Be sure to see this blog post for lots of ideas and to download the printable Monthly Mini Challenge Tracker if you don't own the 2019 Goal Setting and Life Planner.
Are you a busy lady (like me) who really, really wants to live a healthy life? I get it because I'm obsessed with living my best life too. Here you'll find simple ideas and strategies to plan a healthy and happy life.
I'm Jacqui, by the way, and I'm the crazy busy lady behind Plan A Healthy Life.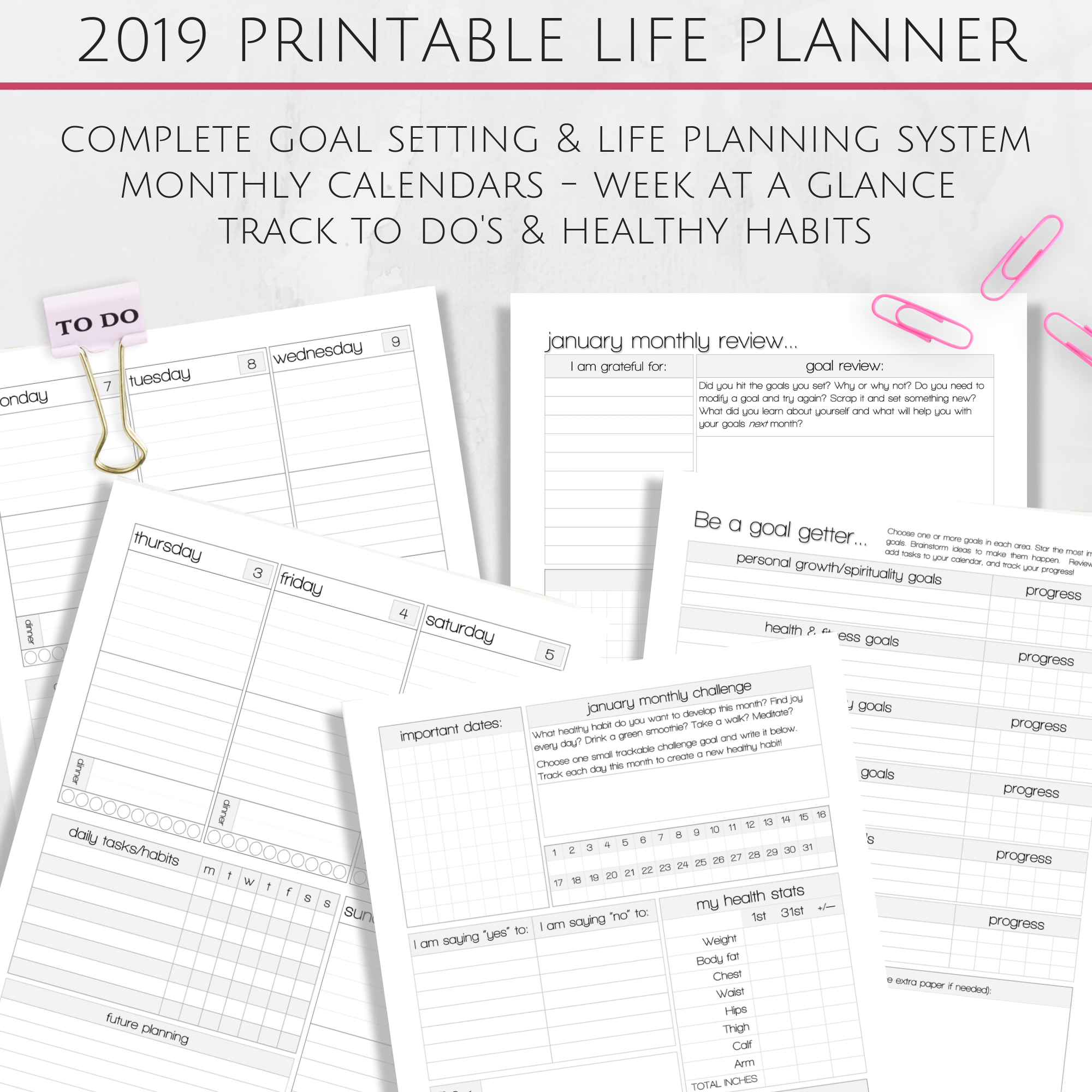 Need to organize your life??
The 2019 Plan-a-Healthy-Life Printable Planner is a calendar and goal-setting system all-in-one.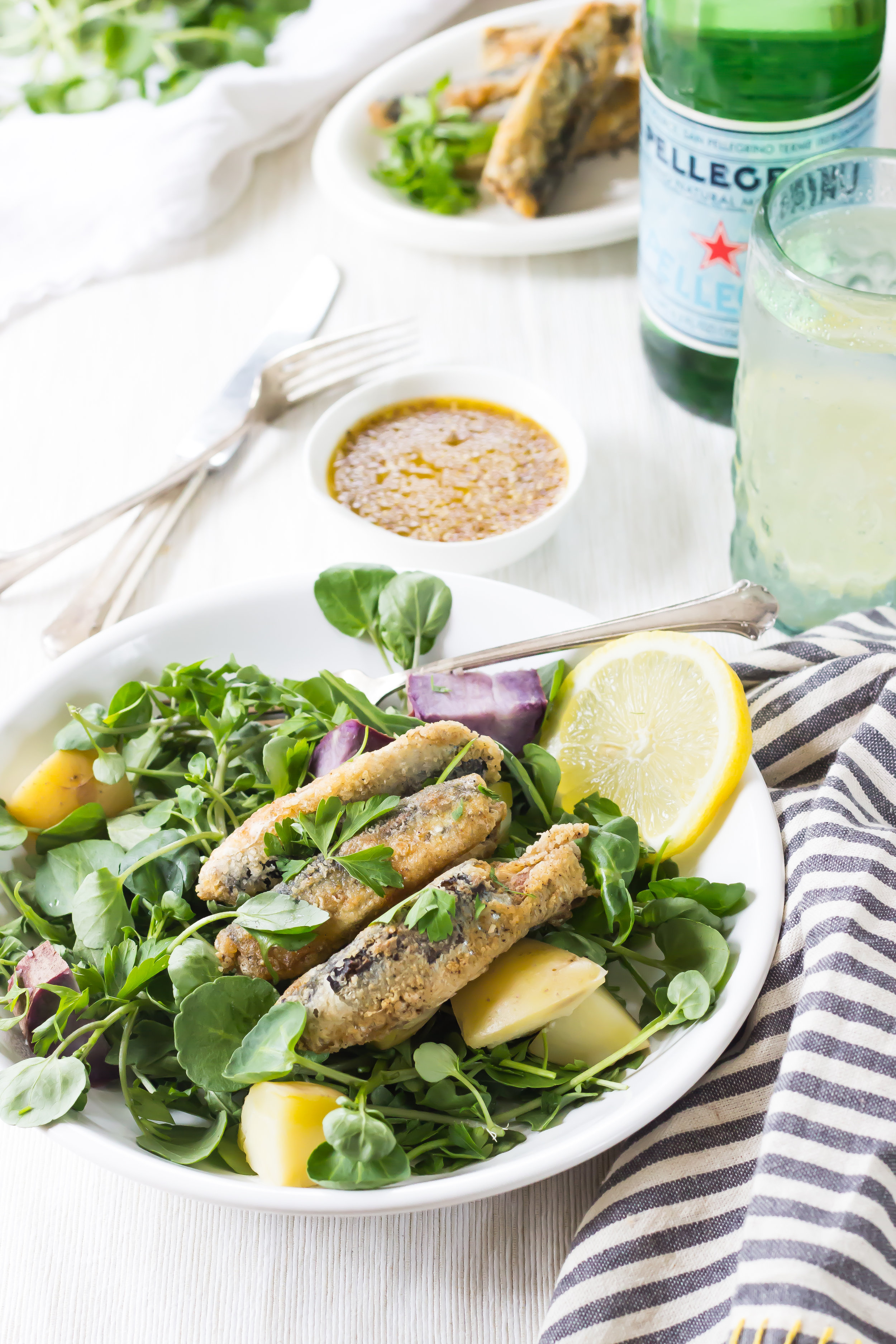 Lose weight and heal your body with keto eating.
Eight week online keto program complete with meal plans, recipes, and shopping lists.